Safety & Quality
Building on a 60-Year Legacy of Safety & Quality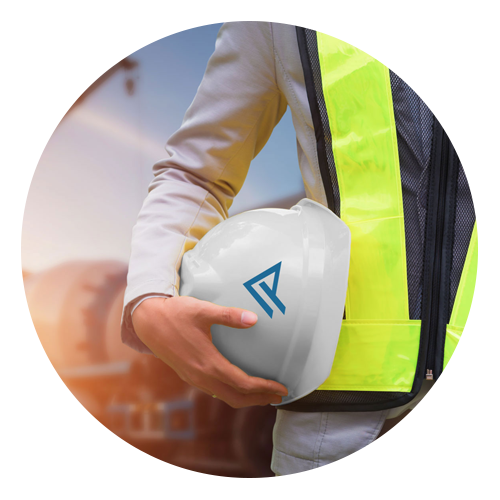 Safety
"SAFETY IS MORE THAN A GOAL OR PRIORITY; IT IS A LIFESTYLE" - Alfred Palma.
---
At Alfred Palma LLC a culture of safety is built into everything we do. We believe our personnel and other project team members remain our greatest assets. We ensure our safety culture is supported at all management levels.
---
We facilitate a vigorous Safety Program supported with a Corporate Safety Manager and subsidiary full-time Safety Coordinators in the field who possess a broad knowledge of safety requirements for the construction industry. Alfred Palma LLC not only complies with OSHA regulations, we are also an MSHA approved contractor with certified MSHA trainers.
---
By actively involving all employees, we believe each employee invokes ownership of our Safety Program and with that, the right to openly express concerns for the safety and well-being of each other.

Quality Control
OUR ATTENTION TO DETAIL
---
At Alfred Palma LLC, we strive to maintain our reputation of excellence in every sector of project management and quality assurance. Our goal is to provide a comprehensive and proactive strategy for each level of planning and productivity by integrating cloud-based technologies during construction management and site-specific quality assurance processes.
---
Quality management is focused not only on service or service quality, but also the means to achieve it. A QMS, therefore, uses quality assurance and control of processes, as well as cloud-based and direct communications to achieve consistent quality.
---
We recognize quality assurance and quality control is paramount to success; effective communications and clear understandings support the basis for successful quality assurance endeavors. Alfred Palma maintains a Quality Management System (QMS) for the control and retention of quality records indicative of ISO 9001:2008. The QMS considers three main components: quality control, quality assurance, and quality improvement.
---
Alfred Palma LLC has established a QMS model for documenting, implementing and maintaining quality management activities. We continually improve its effectiveness through a quality management system model.