Alfred Palma LLC News
Building on a 60-Year Legacy of Excellence
Based in Lake Charles, Louisiana, Alfred Palma LLC is one of Southwest Louisiana's
most respected full-service commercial and industrial general contractors.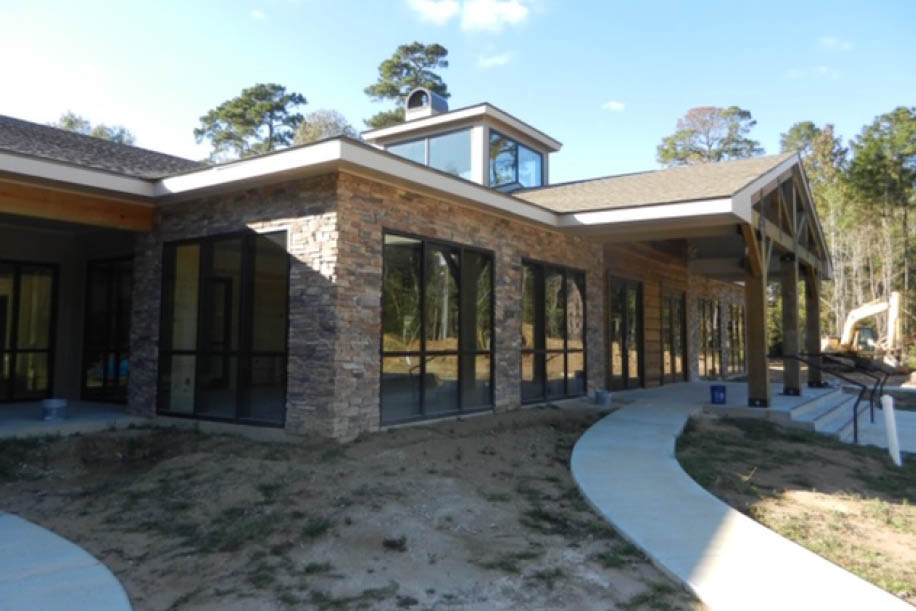 Camp Karol Youth Retreat Center
The Camp Karol Youth Retreat Center for the Diocese of Lake Charles is located on a 84-acre tract that features a gorgeous 42-acre island. The main facility consists of a large commercial kitchen, dining room, meeting area, and Chapel. There are six (6) bungalows to accommodate groups of 70-plus people for retreats. The anticipated completion of Camp Karol Youth Retreat Center is December 2019.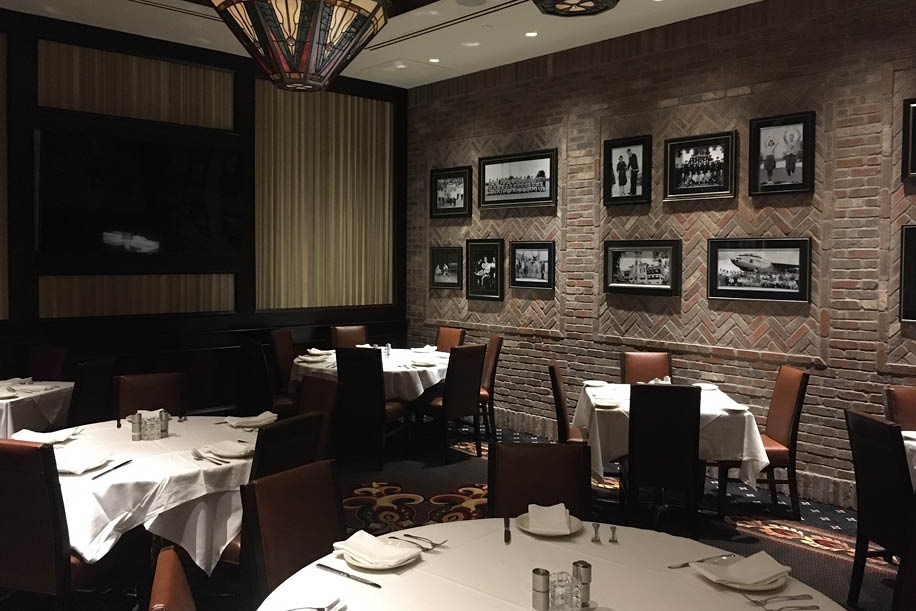 Golden Nugget Casino
Restaurant Renovation, Gaming Expansion
The Golden Nugget Casino culinary and hospitality renovations include a new gaming expansion poolside, a newly-renovated and secluded poker room, Blue Martini Bar gaming table area, and design build renovations to Vic & Anthony's Steakhouse.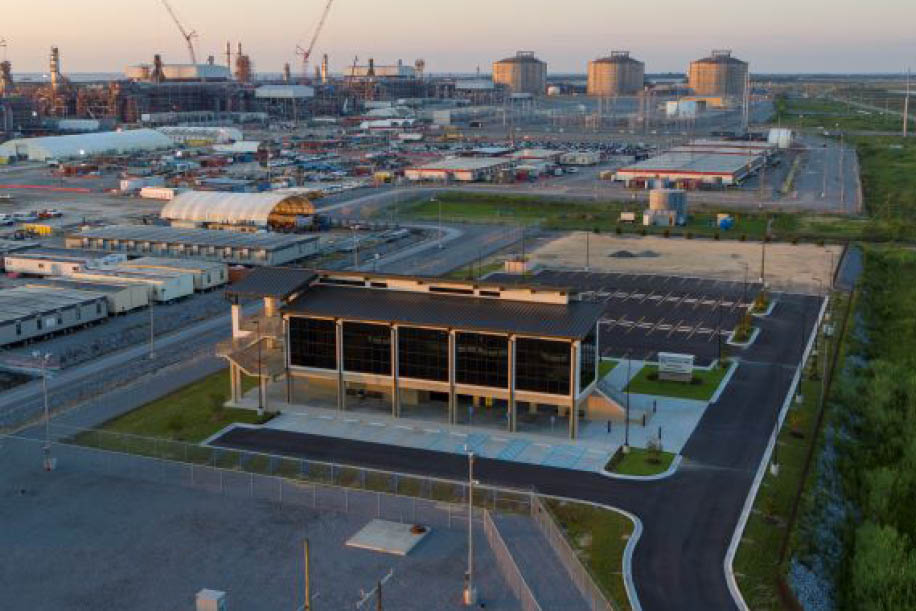 Farid Bogani Technology Building, Cameron LNG
Alfred Palma, LLC recently completed the Farid Bogani Technology Building in association with the Cameron LNG Liquefaction Project in Hackberry, Louisiana. The Project provides Cameron LNG a visually appealing place to welcome visitors to the facility, including space to educate, entertain, and serve various Liquefaction Project stakeholders, including hosting official Board meetings.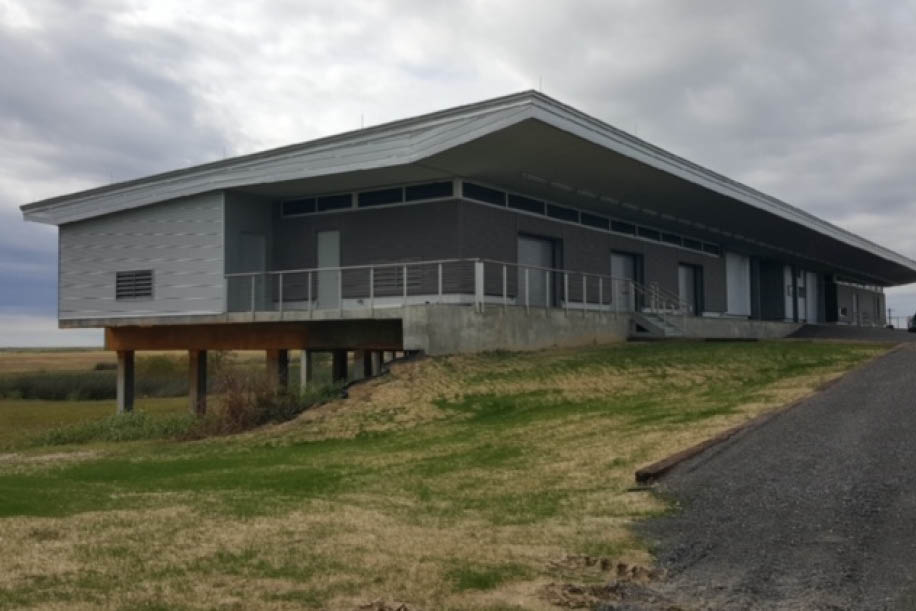 Fish Lab Complex
Rockefeller Wildlife Refuge
Alfred Palma was chosen by the Department of Wildlife & Fisheries to build a new 16,280-square-foot Fish Lab Complex at Rockefeller Wildlife Refuge in Grand Chenier, Louisiana. This facility was recently completed and features a fish lab building, an incubator building and an elevated boat house. It was designed by Architects Beazley Moliere.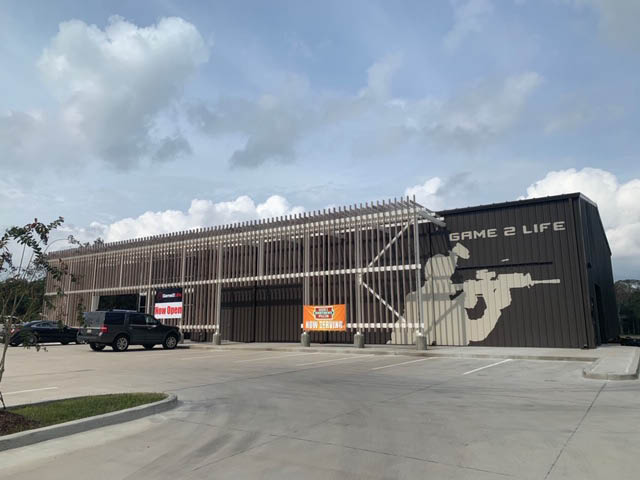 Game2Life Tactical Laser Tag
This new, two-story facility is the home to ICombat, an in-depth game that offers much more than traditional laser tag. A bar and grill is located on the 2nd story. Game2Life also offers civilian and LEO training courses.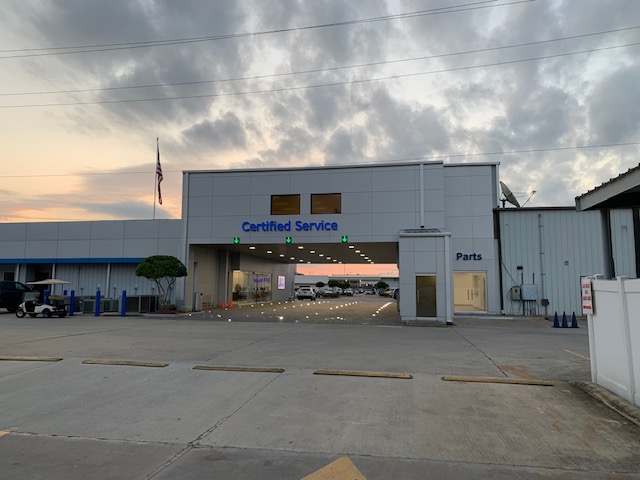 Billy Navarre Chevrolet Renovation
Showroom renovations to Billy Navarre Chevrolet in Lake Charles, Louisiana, including a new customer service lounge, new service lane and new offices.