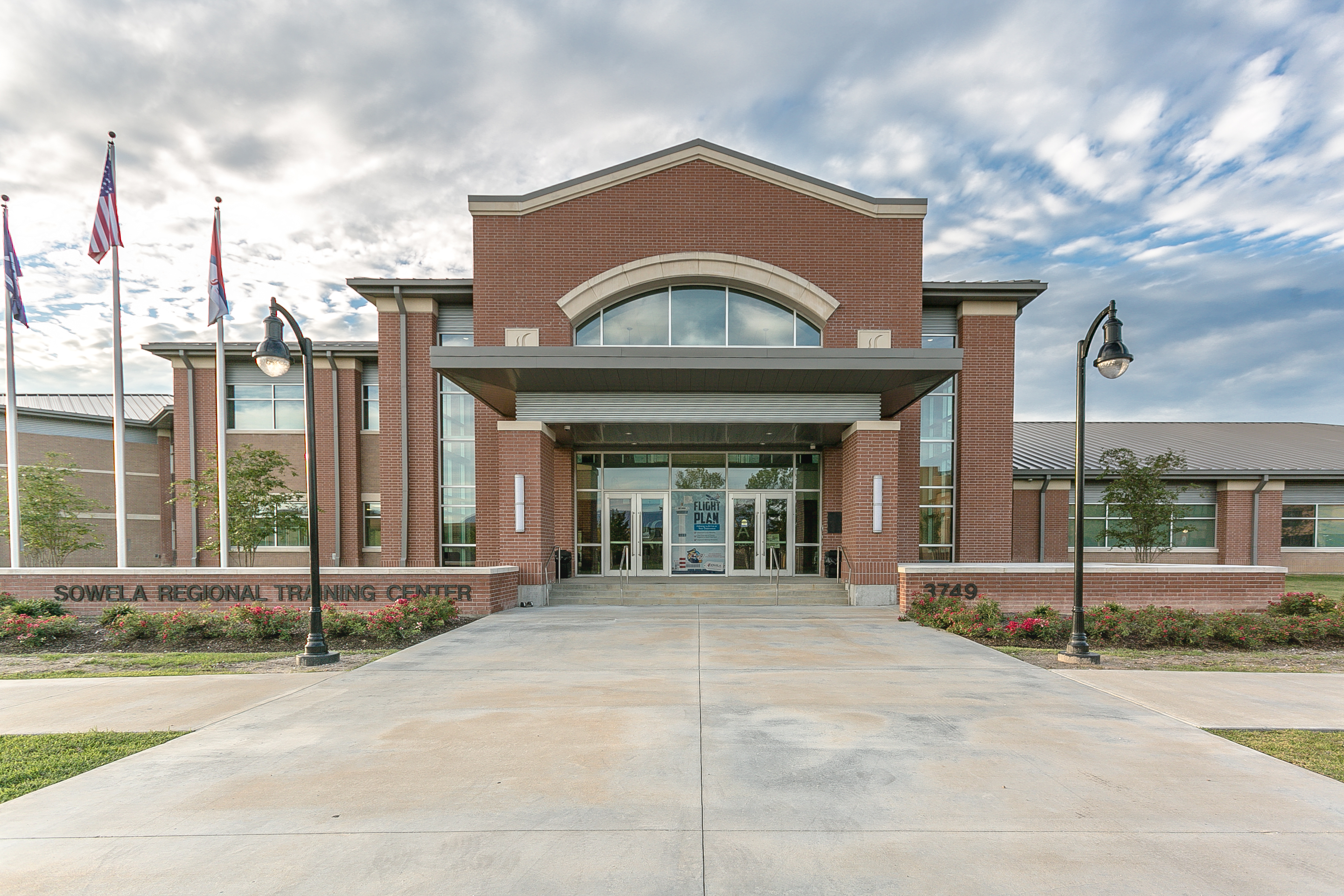 Sowela Technical Community College/LCTCS Regional Training Facility
Design Firm:
Champeaux Evans Hotard Architects
Project Description:
The Sowela Regional Training Facility is a design build, single building with a two-story academic studies and administration wing, as well as an industrial shop and lab wing. This facility includes classrooms, administration areas, construction trade shops and auditorium. This Training Facility is intended to address the critical need for a skilled workforce in the Southwest Louisiana region.